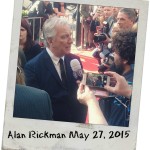 Het is voor de tweede keer deze week dat ik met een bedroefd hart achter de laptop zit. Toegegeven: sinds ik in de overgang zit komen de tranen uberhaupt zonder problemen. Ik heb in deze levensfase niet echt een reden nodig om de sluizen open te zetten. Maar de dood van Alan Rickman? Ik ben nog niet eens bijgekomen van het bericht afgelopen maandag dat David Bowie is overleden. En dan nu opnieuw een in memoriam. Het nieuws van de dood van Alan Rickman laat me beduusd achter. Hij overleed evenals David Bowie op 69-jarige leeftijd na een strijd tegen kanker.
FunFact: Alan Rickman was een gelauwerd theateracteur en theaterregisseur. Zijn doorbraak op het grote scherm kwam pas op 40-jarige leeftijd als Hans Gruber in Die Hard (1988).
Professor Sneep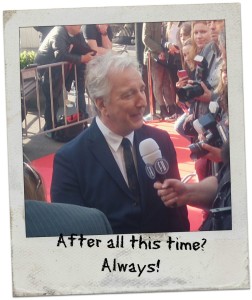 Het grote publiek kende Alan Rickman het beste als Professor Severus Snape. Zelf ben ik een groot fan van de boeken van JK Rowling en ik heb de Harry Potter serie ontelbaar veel keren gelezen. Maar na de eerste Harry Potter verfilming in 2001 was het onmogelijk om bij het lezen van de boeken iemand anders dan Alan Rickman voor ogen te hebben, als het over Professor Snape ging. Je hoorde zijn donkere stemgeluid. Je zag de karakteristieke handbewegingen. Hij was de verpersoonlijking van Snape. JK Rowling zelf heeft hier een grote rol in gespeeld. Ze schreef Severus Snape met Alan Rickman in haar achterhoofd. Hoewel ze de laatste drie boeken nog moest afmaken, gaf zij Alan Rickman een kleine hint over de complexiteit van Snape. Zoals Rickman zelf in een interview: "She gave me a golden nugget!" Nooit is hij over de inhoud uit de school geklapt. Zelfs niet tegen de regisseurs en producers van de Harry Potter films.
FunFact: Alan Rickman ontmoet zijn echtgenote, Rima Horton, in 1965. Ze wonen samen vanaf 1977 tot aan zijn dood in 2016.
Meer dan Sneep
Voor film- en theaterliefhebbers was Alan Rickman meer dan alleen maar Professor Sneep. Hij bracht mijn romantische hart op hol in 1995 toen hij de loyale, introverte Colonel Brandon belichaamde in Sense & Sensibility. Hij was een jaar later maniakaal toen hij de hoofdrol vertolkte in Rasputin. Maar mijn allereerste kennismaking met Alan Rickman was in 1991, toen hij de sheriff speelde in Robin Hood: Prince of Thieves. Ik weet het, ik val altijd voor de bad guy. So sue me! Maar je moet toch bekennen dat in een verder zeer slechte film, Alan Rickman het enige lichtpuntje was? Hij speelde de Sheriff van Nottingham ook zo heerlijk overtuigend.
A little Chaos oftewel de Tuinen van de Koning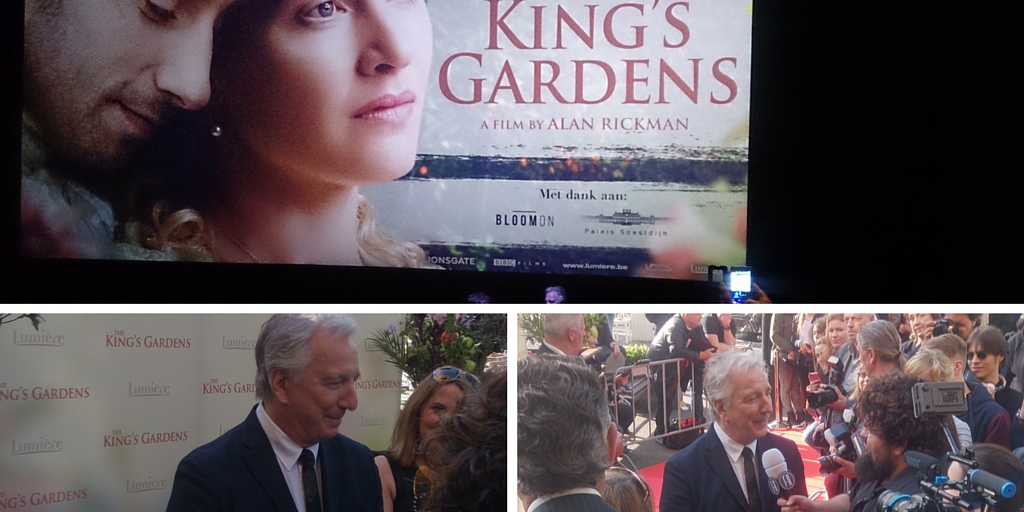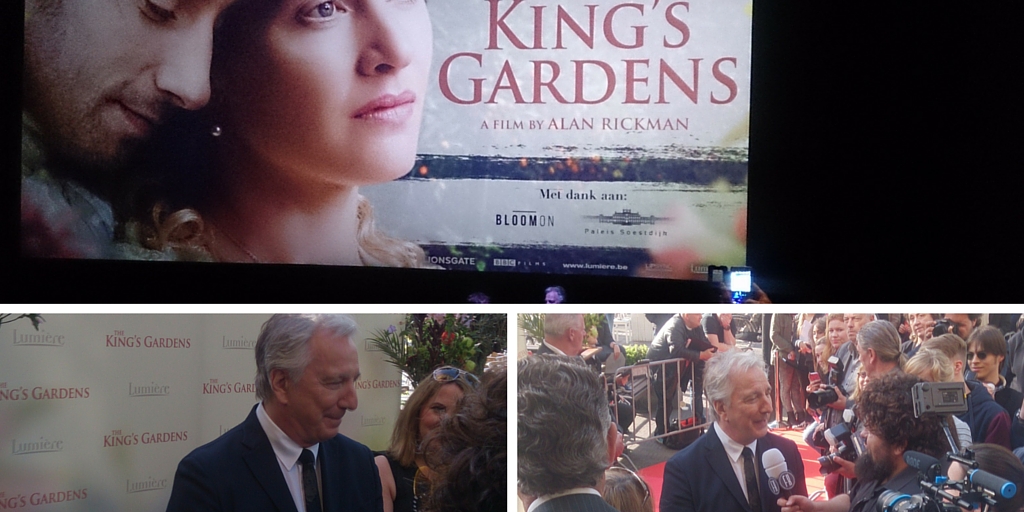 In mei 2015 kwam Alan Rickman naar Nederland om zijn film A little Chaos te promoten. Reden genoeg voor mij om een dagje naar Den Haag te gaan. Het was zijn tweede film als regisseur. Zijn regiedebuut was in 1997 met The Winterguest, waarin Emma Thompson de hoofdrol speelde naast haar moeder Phyllida Law. (Als je hem nog niet gezien hebt: ga kijken! Krijg je echt geen spijt van!)
FunFact: Alan Rickman speelde in 68 films en tv-series. 
In A Little Chaos (USA) of The King's Gardens (Europa) vertolken Kate Winslet en Matthias Schoenaerts de hoofdrollen. Zelf speelde Alan Rickman de rol van Lodewijk 14e. Een pragmatische oplossing, stelde hij tijdens het vraaggesprek dat voorafging aan de film: "Dat ik de rol van de Zonnekoning op me nam, betekende dat we een acteur minder in hoefden te huren. Budgetmatig gedreven dus." De film vertelt het historische verhaal van de tuin- en landschapsarchitect van Lodewijk de veertiende: Andre Le Notre. Een geniale man, die aan de tuinen van Fontainebleau, Saint-Cloud en Chantilly heeft meegewerkt. Matthias Schoenaerts speelt de landschapsarchitect die verliefd wordt op Kate Winslet, een tuinarchitect. De romantiek wordt versterkt door de prachtige beelden van Versailles en de tuinen. Hoewel het verhaal niet historisch accuraat is, in het echt was Le Notre al in de vijftig toen hij de tuinen van Versailles ontwierp, de film laat goed zien wat er bij kwam kijken om die geweldige tuinen aan te leggen.
Laatste film
In april 2016 wordt zijn laatste film in Nederland verwacht: Eye in the Sky. Alan Rickman speelt hierin naast Helen Mirren en Aaron Paul. De film debuteerde op het Toronto Film festival en werd goed ontvangen. Het zal een verdrietig weerzien zijn.
RIP Alan Rickman: zoveel meer dan Severus Snape