Tears were streaming down my cheek. My husband desperately tries to get an answer out between my hickups. I see his doubt and then his understanding: "Hormones again? " . Up to now the peri-menopause was a breeze. Maybe I'm still at the beginning, but my night sweats are bearable. My weight is still under control. My breathing exercises help me with my palpitations. Physically I really can't complain. Mentally though. A completely different story. The dark clouds hanging over my head, every time right before my period, those are less easy to deal with.

Hormonal depression is a fickle thing. One day you can take on the world, the next it is tough to even get out of bed. On dark days everything is costing too much energy. You smile all day, like nothing is wrong, while you're crying inside. It is costing SO MUCH ENERGY. But then, if you know it won't take long, its just a couple of days, your period will start soon, it is manageable. A couple of days pms-ing and then the sun will shine inside. But in menopause it's not working quite like that. Because my period won't come every 28 days, but will hide itself for 65 days. That means that dark period is lengthening and it is uncertain when the light will reappear again.
Physically I don't have much to complain. The mental part though is a completely different story. 
To be clear, PMS means you can feel any or all of the following:
sad
irritable
anxious
tired
angry
teary
forgetful
absentminded
uninterested in sex
Sounds familiar? Indeed, these are the same symptoms you'll have in menopause. But now, instead of knowing it will end soon, like in three days you'll have your period, now you have to wait for it. And that wait can be quite long. and uncertain.
And people wonder why women in menopause get grumpy? 
Sadly there is no pill to help with pms or the menopausal disturbings. You can do a couple of things to lessen the unslaught.
Period tracker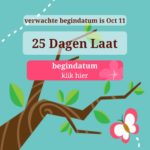 I've been using a period tracker for quite some time now. I record my periods, the length, and the symptoms. If I understand what phase of my cycle I'm in, that makes the symptoms easier to bear. Of course it all gets a little tougher if the cycle is irregular or even stays away. But even then it helps if you're talking with your doctor. For instance I've been saying for a long time my period is still regular. Then I opened the graph above and I realized I've been irregular for a long time!
Exercise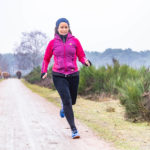 It sounds so simple. Exercise for 30 minutes per day and you will feel better. But what if you can't even get out of bed in the mornings? What if you're tired and stressed and just want to lay on the couch and do nothing? Last thing you want is working out at the gym. My advise: go anyway. No matter how hard it is for you, I guarantee you, you will feel better when you're done. I've learned with my running, that I really do feel better if I went out and ran. I have one important rule: I go out for 12 minutes. If I'm not feeling better after those 12 minutes I promise myself, I can go back.  In my 2 years of running I've never turned back, always finished my training.
Watch what you eat
Low estrogen level is common in menopause and can cause sad feelings or an all out feeling of hopelessness. Sounds familiar? You can do a lot with your food intake though. I feel a lot better since I replaced cow milk with unsweetened soy milk. I add chickpeas and raw broccoli to my salad. Phyto estrogen will boost serotonine and that hormone will help you fight depression.
Chocolate is a benefit for your arteries, your focus and best of all it will boost your mood. 
A lot of vegetables contain Phyto estrogens. Asparagus peas, peppers, broccoli, but also fruit like apple and pears. Phyto estrogen may be weaker than its human counterpart, but even so it can have a positive effect. And if you're looking for positive, don't look further: Chocolate! Not only is dark chocolate good for your arteries it is a great boost for your mood. 
Ask a specialist!
Hormone therapy
Find help and find it with a specialist. I mean it. No matter how much we adjust our diet, or work out and take care of our sleeping habits (how are we supposed to sleep through our night sweats anyway), some cases just need a little more. Hormone therapy for instance. For me, it is enough to know that I can call my gynaecologist if it's getting to dark in my head. The knowledge she takes my symptoms serious and is prepared to help is taking the edge of it. But she did warn me: don't hesitate to call if it's getting too dark.
I know it will get better. I just don't know when.
But I'm lucky. My husband is getting really good in reading my hormones. He reacts to tears with a bear hug and a bar of chocolate. And I know it will get better. I just don't know when. Yet.