🏃‍♀️Fifty ways to menopause. I will run them all. Obstinately. 🏃‍♀️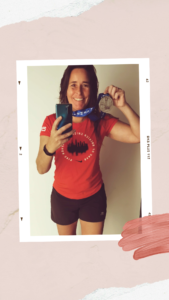 NYC '17 5:40 🏅⭐️
LIV '18 5:37
BER '18 5:15 🏅⭐️⭐️
CHI '18 5:07 Chi '19 5:08🏅⭐️⭐️⭐️
BOS '19 5:11 🏅⭐️⭐️⭐️⭐️
AMS '21
TOK '23 🙏
LON '2? 🙏
Welcome, English readers at the Meisjes van vijftig. Which basically translates as Fifty year old Girls. Because let's face it. (Peri)menopause can be a time full of insecurity. Our bodies are changing, our minds go haywire, our hormones play havoc. Scary. We are halfway, if we're lucky that is. Wasn't it Bill Clinton, who said in 2004 "I have more yesterdays than tomorrows." And every woman deals with those changes differently. One just glides effortlessly through the years and is relieved the monthly hassle is finally over. Another woman will find herself at the doctors every other week because of the changes and the insecurities that come with it. Me? I started running.
And then I turned 50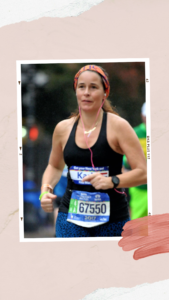 My 50th I decided to run the NYC marathon. Fifty ways to menopause. Something like that, but then running. And the inevitable happened: the running fever got me. After New York I ran a marathon in Liverpool and then the BMW Berlin Marathon 2018. Soon I made the solemn resolution to run all 6 Major marathons. Reach for the Stars is the motto of Abbott World Marathon Majors. If I don't do it now, then when. So my first year of Marathon running I ran 4 marathons. And I am still not done! Let's see how far this road can take me.
A word of caution though: Please be aware, I am not a doctor. All I am, is a woman with experience in menopausing. All menopausal stories on here are my own personal story. If you doubt your health, please visit a doctor, your general practitioner or even better a specialist in menopause.
My native language is Dutch, so excuse me if you feel my English is inadequate. Drop me a line if you see something I should rewrite.
Do you need to contact me? You can leave a message through e-mail info@meisjesvanvijftig.nl or through Instagram (they tell me this is the fastest way to reach me).