A growing number of people accepted the challenge of Mark Zuckerberg. It didn't took me long to accept. What I'm talking about? The running challenge Mark Zuckerberg started through Facebook: A Year of Running. Mark challenges everyone this year to run 365 miles with the hashtag #werun365. That equals 587 kilometer. It's a sportive thought with a positive result. Not only for me. A lot of people are infected with the running fever. There are people just lurking in the group. And reading. And then, suddenly they are motivated enough to go out there and run. Not 10 kilometer at once of course.One runner begins with 1 kilometer. Another starts with a walking/running cycle: 5 minutes walk/1 minute run, until they reach 3 kilometer. And yet another chooses to run with one of the many available running apps or programs.
FunFact: Holland has 2,4 million runners who spend half a billion a year on their sport. Europe has 50 million runners that spend 10 billion a year on running. Source: Mulierinstituut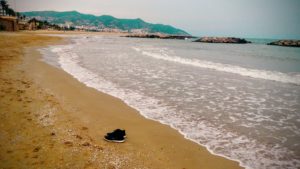 All the motivating statuses on the Facebook page are uplifting. Runners are posting pics of their favorite running spots and the most beautiful locations can be found in the feed. And if you don't know where to begin, you ask a question and within the minute you'll get answers. From all over the world. Today someone posted a pic of him running a marathon on the Chinese Wall. At the same time a woman posted a proud status of her first kilometer. Ever. And a man who lost 50 pounds thanks to running. With the before and after pictures to prove it. All of those achievements are amazing. The Chinese wall guy, because we, beginner runners, don't dare to dream of such an achievement. The other statuses because we too have once run that first mile or kilometer. The love for running always starts with that first kilometer. The Facebook group #werun365 works inspiring. Especially for people who otherwise couldn't muster the courage to leave that couch.
FunFact: 80- 90 % of all running injuries are caused by overuse. It happens when runners accumulate the mileage or the intensity too fast. Go slowly: 10% increase per week is more than enough. Source: Lopes Cardoso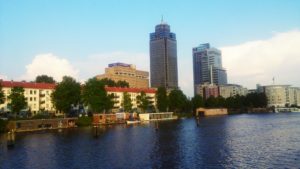 My Runkeeper reminds me I've been running since 2009. On and off. The #werun365 challenge Mark Zuckerberg posted, arrived at the exact moment I had decided to rage war on my gained kilos. I had grown a bit since I stopped smoking in September 2015 and a local gym advertised with a six week Fitness Challenge. That challenge was a perfect match for the running challenge: my workouts at the gym are coordinated with my running. My coach put together a schedule to strengthen my running muscles and develop my balance. All to prevent injuries. Because if I learned anything during my last years, is that injuries are always ready to jump out of the little corner they've been lying in wait for you. The hiatuses in my running were all caused by injuries. I've had to work real hard to adjust my posture, because my hips were killing me if I didn't. Last week I missed a step at the curve and bang…. my ankle was three sizes bigger. My right knee is complaining loudly every time I need to walk stairs and my left calve will sometimes refuse to relax at all. Ever tried to run with a cramp in your calve? I had to walk the rest of the 3k home. But quit running? Not for one moment will I even consider that. I WILL complete the 587 kilometer in 2016.  What's more: all the stories on that Year of Running Facebook page have encouraged me to take it one step further: I will be running my first 10k race ever. Next month! And now I've put it out there I can't back out of it again. Thank you, Mark Zuckerberg, I wouldn't have even contemplated it without you. But 10K here I come!
#werun365 – The Mark Zuckerberg challenge: A Year of Running