In the Netherlands we have a very good Cervical Cancer screening program. Once every five years, women between 30 and 60 years are invited for a 'smear test'. The aim of the screening is the early detection of cervical cancer and the conditions that lead to cervical cancer. I always felt a higher frequency was preferable. I mean, a lot can happen in our body in five years. The pill, pregnancies, IUD's, hormonal changes. It all influences the female body. And not all in a positive sense. That's why it is so important for us, women, to participate in these screenings. Because with cervical cancer it is as with all cancers: the sooner detected, the better chance on survival.
FunFact: Every year 600 to 700 Dutch women are diagnosed with cervical cancer. And 300 of them don't survive. IF the detection would be sooner, the odds would be better.   Source: HPV Zelfafname (dutch)
This year I received my invitation for a smear with a special request to participate in a research.  The VUmc hospital, the Erasmus MC hospital and the Radboudumc hospital, joined forces to research if a smear would be just as reliable done at home, by the patient as in general practitioners office. Participating in the research, was easy: give consent and a lottery would determine if you have to go your GP or if you can do the smear at home.
Apparently a lot of women don't like the smear, necessary to determine if cervical cancer is in their system. I don't understand that. You go to your GP, or gynecologist, spread your legs, relax and the doctor will do his trick. It doesn't hurt, it is not even a bother and it all benefits your health. What's so bad about that? A mammography is worse! Doctors expect that more women will participate if they can perform the smear themselves. In their own home. And that is the whole point of this study.
80 Of the 100 women will at least once in their life be infected with HPV. Their immune system will take care of the problem most of the times. Usually within 6 months. Bron: RIVM (Dutch)
But there is more! What if medical science can determine with that same smear if we have a chance to develop Cervical cancer. Not if our cells our showing irregularities or if we do have cancer, but if we will develop cervical cancer in the near future. Say, 10 or 15 years from now. What if we could know that already? Wouldn't that be great? Isn't that alone enough reason to participate in the screening program for cervical cancer?
As of 2017 the Dutch screening program will test the smears on HPV. This will tell you if your body could develop cervical cancer or not.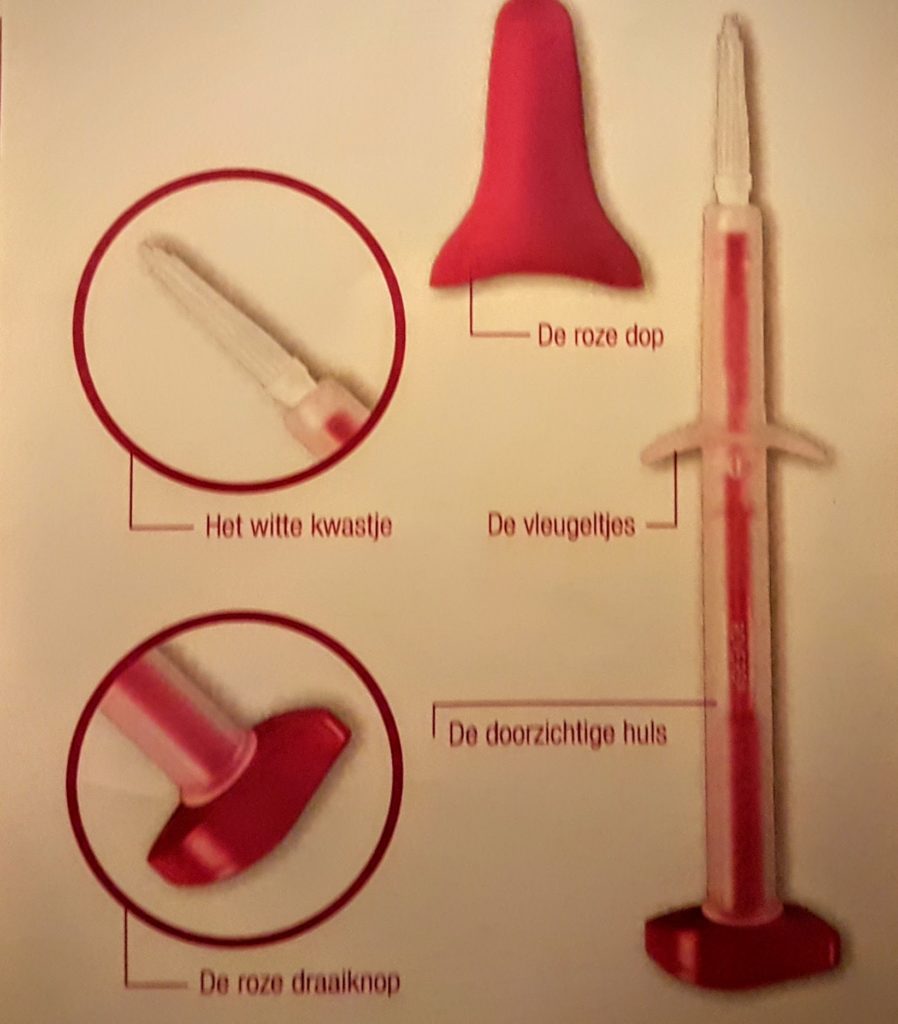 Here is the big news: it is already possible. From 2017 the smear will be tested on HPV, Human PapillomaVirus. Only if HPV is tested positive will the smear be tested on irregularities in the cells. This would enhance the possibilities for earlier detection. When I decided to participate in the new research screening program, I knew that my smear would be tested on HPV. Lottery decided I had to visit my GP for a smear. Result: I have HPV.
If no HPV is found in the smear, there is a high certainty that you won't develop cervical cancer between 10 and 15 years from now. But I have HPV. Will I get cervical cancer now?  
And there is the big question of course: what now? Will I get cervical cancer? Is there any reason to panic? Of course not! 80% of the women will be infected with HPV, at least once during their life. Here is another important fact: our immune system usually takes care of that little monster rather quick.That HPV is found in my smear only attests to the fact that I could develop cervical cancer. It could happen. It is likely though that won't happen until 10 years from now.  So, if HPV is found in your system and no irregularities are found in your smear other than HPV, you are healthy. No need for concern. Of course it is necessary to check on HPV 6 months later, just to see if your body took care of the problem. If not, further research would be necessary.  So the result just means I will get more frequent tests.
The reliability of the hometest has to be determined. If HPV is found in your system, you will automatically have to go through the other test. So if your GP did the smear, you will receive the home test. And if HPV is found in your home test, you will have to go the GP for a second test. 
Because HPV was found in my system, I received the home test by mail. How else would they know if the home test is just as reliable as the test done by the GP? If all home tests turn out to be just as reliable it could well be that we women can do our own tests in the near future.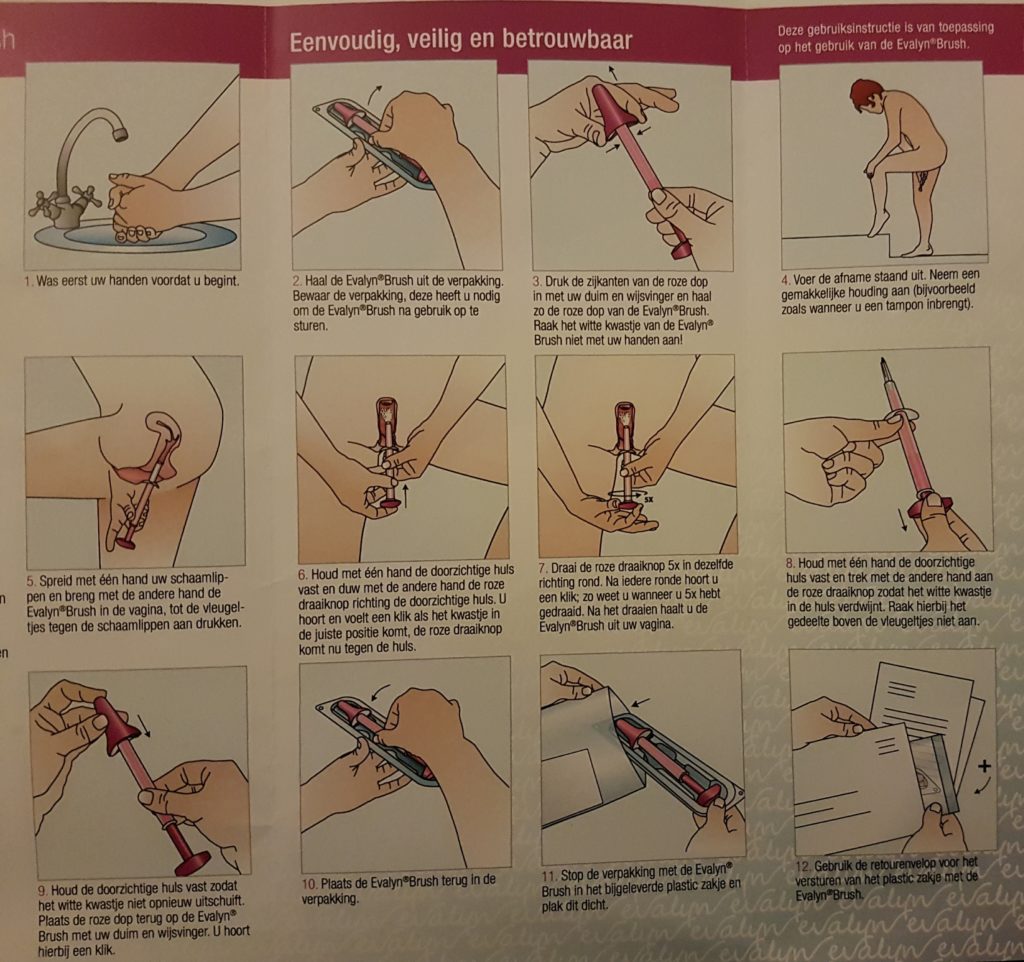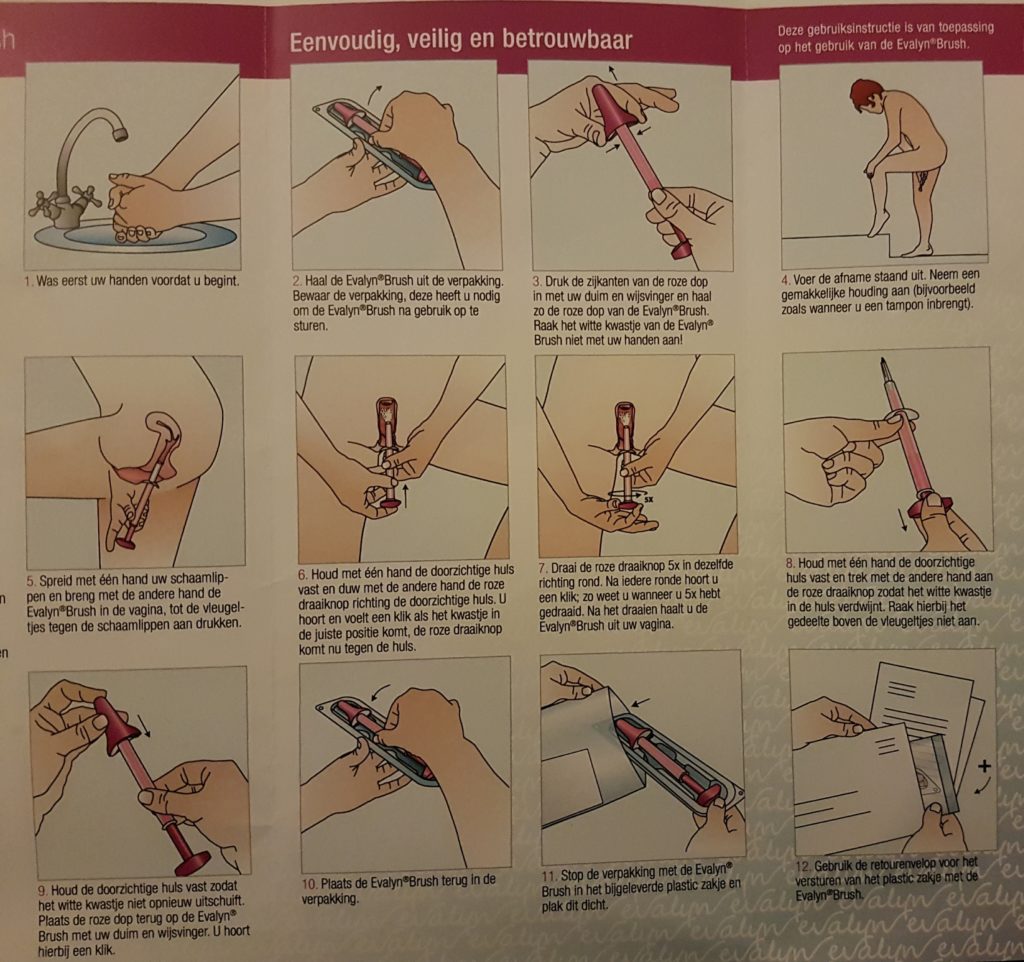 With the home test I received a brochure which described quite clearly what I had to do. Ladies, it isn't any more difficult than using a tampon. It is lot easier than make an appointment with the doctor. It didn't hurt. I didn't even feel uncomfortable. I do feel more women will participate at the cervical cancer screening program, because of the home test. And that was the whole purpose of the research. It means doctors will get the chance to react in an earlier stage of the disease and the number of deaths can be drastically lowered.
Conclusion
I am so glad I participated in this study! I got to experience the ease with which to take a smear at home. And in six months time I will get tested again on HPV. If I had declined to participate in the research, they would have found no irregularities in my cells. The next test would have been in 5 years. Who knows what could have happened in that time? I wished for a higher frequency? I will get my wish granted.
I've got HPV. Will I now get cervical cancer too?