Oh how I feel like a grumpy old woman saying this, but really: running used to be so much easier in the old days. I remember the eighties: you put on your shoes, did a small warmup and got out there. No time spent on reports, pacing, overpronation, correcting shoes. Easy does it. No? No! Nowadays running is so much more. I'm far from a pro runner. I run because I feel great when I'm running. I run on a couple of Nike free from the 2013 collection, bought in a sale. But to be honest, until recently I couldn't run farther than 8 kilometer.  Pro or not,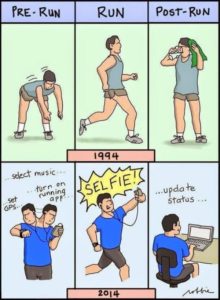 the more I run outside, the more I realize how dependent I've become on the technical world. Even when it comes down to a care free sport as running. Because in stead of putting on shoes and going out for a run, my routine today is quite a bit more time consuming. And, if I read that cartoon right I'm not the only one!
Phone? Check
Earplugs? Check
Running playlist on? Check
GPS on? Check
Running app on? Check
There are many running programs out there that help you get off that couch and run a 5K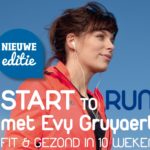 My first kilometer ever started with Evy Gruyaert. If you don't know this Belgium lady, but if you do understand Dutch then please, give it a shot. Her Start to Run program is a well built program, that lets you ease into the running without difficulty. If you complete her lessons, you'll be finishing a 5K easily with a smile on your face. Evy's voice is motivating, her music choice is excellent and she tries to get you there without injuries. Because the most important rule with running is: build your mileage and duration with care. Never exceed 10% increase per week. If you try to add mileage or duration too fast you're more vulnerable to injuries. If you don't understand Dutch, try the English version, the Couch25k program. Both programs take 9 weeks and are perfect to get you of the couch, 3 times a week for half an hour per run.
Running is healthy. And relieves menopause symptoms. 
That is really all it takes to get you running responsibly, make you fitter and healthier. With any luck you'll be losing some weight in the process. Jacky Anderson conveniently gives you all the reasons to run right here. But if those 35 reasons are not enough to get you out there (pay attention to number 23, ladies!) please read on.
How to keep track of your runs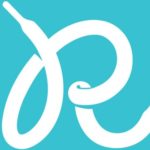 I record all my runs and walks with RunKeeper. Not only is Runkeeper a great program to record your runs: it is a wonderful way to record your progress. This is how I know I've been running on and off since October 2011. And apparently I've been skating and biking too, somewhere down that timeline. For me the free version is more than enough. I get all the info I need to run better, plus some free training programs. For the runner who needs more statistics there is always the paid version.
Last week I decided to install another running app: Nike+. Just to see if I like the app just as much. Nike+ has one big plus over Runkeeper: it runs my runplaylist. This means I have one less app to start when I start running. Nike+ will start my favorite running music when my run starts.  And another big bonus: the Powersong! Whom ever invented that function is my hero. 
Today, halfway my run, I had it rough. I was thirsty and tired and I got my phone out of its pouch to pause the run. That's when I noticed that beautiful powersongbutton, very conveniently placed next to the pause button. And just like that Meatloaf helped me get over that rough spot. Bat out of hell made sure I could finish my run without pause. Hooray for the Powersong! And it could be that this is the reason Runkeeper will end up in the digital archives and Nike+ will record my runs in the future.
Syncing your running apps is easy with SincMyTracks. Even from Runkeeper to Nike+
And
now I hear you thinking: but what will happen with your running history that you built up with Runkeeper? You know, all the runs you've been keeping records of since 2011. Will you loose those records and start over with Nike+. Just like that? Hardly! You think I'm the only one that tried another running app and tries a switch? Think again. Of course there is a smart guy or girl out there that thought about this problem. He or she invented  a nice little app that is called SincMyTracks. It doesn't matter if I run with Nike+ or with Runkeeper or with any of the other running apps out there: I can sync all my runs with any running app out there. Very convenient.
A metronome ensures a steady cadence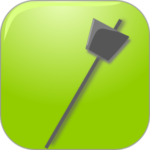 Last, but far from least, the best app that got ever invented for runners is the metronome. There are many out there and I could use any one of them as long as it gives me 182 bpm. One step per beat. 182 Steps per minute. This ensures I run with a short stride, a fast cadence that prevents me from injuring my hip. Of course you can put together a playlist to run on with a 182 bpm, but I prefer to run with the consistent beat. From my very first run with a metronome (Thank you, Danny Dreyer!), I never had any hip or knee injuries anymore. After such a long time running with a metronome you'd think I'd have a short, fast stride even without. But somehow, after running 8k, I sometimes fall back to my old form: long strides, heel strike, in front of my body. I think I will keep on running with my metronome.
Am I indeed a grumpy old woman? Maybe so. But in that case I am one grumpy lady who can appreciate the digital enhancements of these modern times. Who cares if I take longer to start my run? I now know exactly how far I've run, where I've run, how fast. How my mileage compares to last week. Or last month. Even more fun: I now have the pictures to prove it. You don't believe me? Check out my Instagram. Happy Running!