Anyone who knows me even a little, knows how important last weekend was for me. It was the one weekend that would determine the planning for the rest of the year. Could it be this year? Could we plan for the summer holiday? Book flights? Check out hotels? Because it was last weekend, on Saturday February 20 that we had our last chance at tickets for Comic Con San Diego 2016.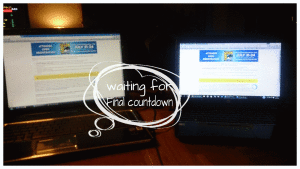 The first round of registration had been in November 2015 already, only accessible for attendees of 2015, whom had consolidated their tickets. But because we lucked out last year too, we had to wait for open registration last weekend. And that means that millions of people would log in on Saturday February 20 between 8 and 9 am PST. Amsterdam time between 5 and 6 pm. If you want to take your chance on buying a ticket you have to be in the waiting room in that time slot. Millions of people all vying for one of 130.000 tickets. And I know there are people in that waiting room who have been trying for years and never succeeded.


You can enter the waiting room from 8 am PST. That door closes at 9 am sharp (6pm Amsterdam time) and the fun starts. The registration begins. But here's the trick: you'll be sorted in groups, which are entered randomly. And to add to the fun you have absolutely no clue when it is your turn to register. Or if you ever get to the register. Ever been to Disney?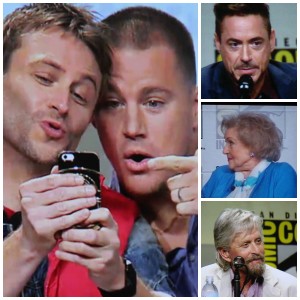 Think about their way to design queues. You think you're close to the entry, it is almost your turn, and then you turn the corner. Surprise! It is not one, but two times the same distance until the entrance. What fun! To make it even a better day, the ride closes just when you're about to enter.  Welcome at registration for Comic Con!
And there you are at 9:30, looking at your screen and you know, you just know, that this year is another year you won't make it to Comic Con. Because every year is the same: the tickets are sold out within 30 minutes. First to go is Preview night. Soon follows the announcement that Saturday is gone and shortly after that Thursday and Friday are sold out. Sunday is a great day at Comic Con, but not if you have to buy intercontinental flights to join. In high season.
No such luck
Sadly, as you must know by now, we've lucked out. Again. But as you can see, I can't complain. Because the very first year I tried to get tickets, we hit jackpot! In 2014 we had tickets within 10 minutes. For all four days AND preview night. And only now, after two years of not getting in, I realize how terribly lucky we were to get tickets the very first time. So many people have tried for years and didn't get in and here we were. At the first try!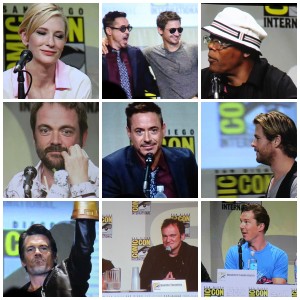 And it was one big madhouse. It was everything we thought it would be and more. A five day party where we didn't see our hotel room on some nights. Everyone who attended can testify to this: Comic Con is definitely worth that one hour wait every year. Sure it is a disappointment if you can't get in, but if you do, oh boy!  There are panels, signature sessions, foto ops, even random meetings with celebs (Quentin Tarantino anyone?!) and just plain fun. And that is the reason I will try year after year to get a ticket. I so desperately want to go again!
And that's another year for me without Comic Con