It is of course entirely possible that my hormones are wreaking havoc. Or that I'm sleep deprived. Or maybe the answer is much more simple and my fuse has shortened significantly over the years. Whatever the reason, I can't deny there are situations in daily life of a menopausal woman that can only be handled with a well aimed uppercut. Preferably one that causes a knock out. Take today for instance.
Biking in Amsterdam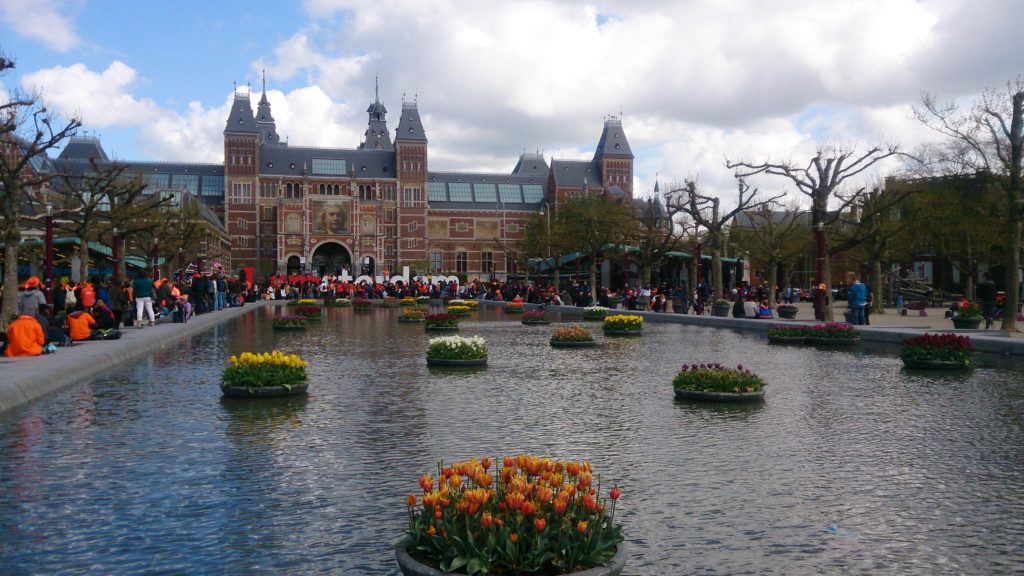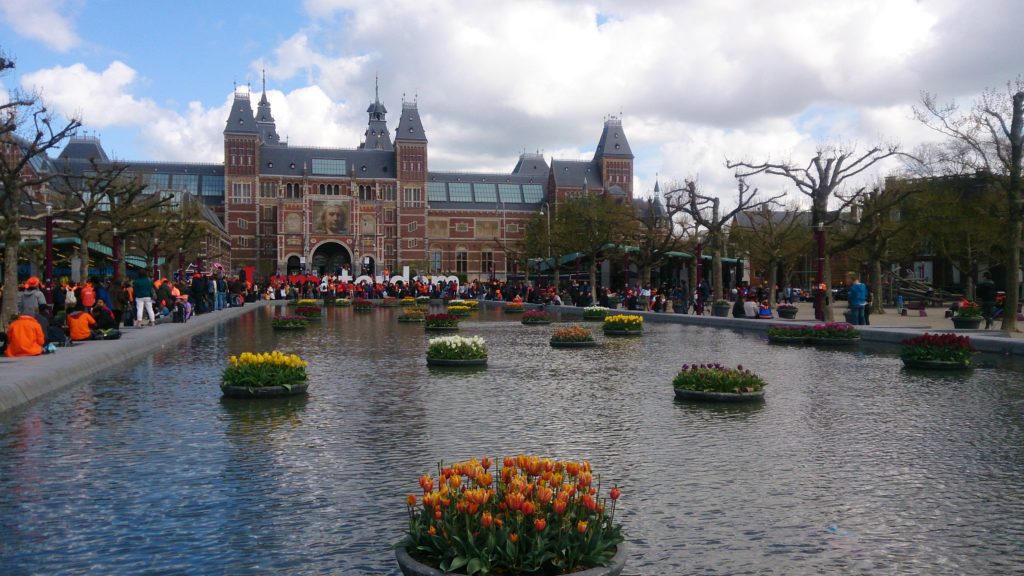 Imagine the Museumplein: one of the best places to be if you're visiting Amsterdam. A must see. It's a beautiful summer day. The I Amsterdam sign is full with people climbing up and over it. Now imagine the tourists. Lots and lots of tourists. They do what tourists do: watching the scenery, through their mobile phone, tablet or camera. They are completely unaware of the fact that they are walking on the cycling path. And so, they are equally unaware of the life threatening situation that ensues. Because frankly, Amsterdammers, on their bikes, can be quite aggressive. Especially if they are late for work or, even worse, late from work. Now, listen carefully: I bet you thought I was going t rant about the tourists, right? Ha! I don't mind the tourists. I enjoy the tourists. I love to see the admiring faces when they near the entrance of the Rijksmuseum. Yes, it can be annoying if the tourists block the biking path, but I am proud to be a Amsterdammer. And I love to share this city with people that travel 1000 of miles to visit. I can be here everyday. And I enjoy it immensely. Why couldn't they? No, despite of what you may think, I'm not annoyed by the tourists. Far from it.
FunFact: More than 7 million tourists visit Amsterdam and this number grows every year with 5%. Together they spent 3.7 billion dollar a year. (Bron: Telegraaf)
What annoys me greatly are my fellow city dwellers. The ones that try to dislocate their thumbs on the bike bell. As soon as a tourist enters their field of vision, the bell will be put in action. It happened today, right in front of me. Lady! Yes, I'm talking to you rushing lady on the bike, didn't you see the ambulance on the biking path? Usually, an ambulance, parked like that, in the middle of a biking path where no cars are allowed, can mean only one thing: someone needs medical care. Pronto!  Do you really think it was necessary to bike through the throngs of people with such a determination and burnt up bicycle bell? You almost ran over some pedestrians and bikers, me included. We had to swerve around the ambulance, only to be confronted with a menopausal woman who tried to maintain speed on a congested biking path. Lady, you have no idea how close you came to entering that ambulance horizontally. I do hope you arrived at home safely, and that you did so without hurting anybody else.
But I do ask you this, from menopausal woman to menopausal woman: please take a detour next time you're in a hurry. One that will prevent you from encountering a tourist and to be on the receiving end of a pretty massive uppercut. It will prove to be a much healthier choice.
FunFact: 28% of the traffic related fatalities  in Amsterdam were bicycle riders. Pedestrians hold a second place with 27% of the casualties. (Source: SWOV (Stichting Wetenschappelijk Onderzoek Verkeersveiligheid)
Frustrations of a menopausal woman