For someone with love for traveling AirBnB has proven a true gift. Of course I can buy packages with Expedia. And Ticketspy offers me daily a lot of attractive travel opportunities. But sometimes it feels so much better to share a home with a local. To make your own breakfast instead of joining the queue at the breakfast service. And with 60 million users worldwide, in 197 countries, I'm apparently not the only one. That's why I want to share my three favorite places with you. Three perfect spots I wouldn't have found without AirBnB.
3. San Francisco: Petite Sunny Rooftop studio w/Deck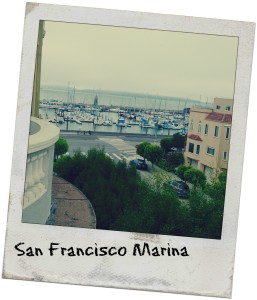 On number 3 is a charming apartment with roof terrace in San Francisco. If you take a peak at the edge of the roof, you'll find you see the harbor of San Francisco. The apartment was exactly as described in the advert, petite. Lots of stairs, no lift, but totally worth the climb because of that roof terrace. And even better: at walking distance from the Golden Gate bridge. It's incredible, and for us Dutchies a wonderful surprise, but walking to the end of the street you get the first view of the famous bridge. Everything in the Marina Area is at walking distance. And even late at night we were perfectly at ease and felt safe. A nice area to discover San Francisco from. Although the bike rental helped with that too. We had a great day out biking the Golden Gate Bridge all the way to Sausalito. 
I can recommend it heartily, if not for the biking, go for the shopping! You can always take the ferry back if you're too exhausted from shopping. I tried to find the apartment again, but it seems the owners have pulled it from AirBnb. Too bad, because it was a great home base. And it was situated on Divisadero street. For the fans: it was at number 503 that journalist Malloy interviewed Louis Le Point du Lac about his life with vampire LeStat in Interview with a vampire. Written by Anne Rice.
2. French Ardennes: Le Moulin de Bancigny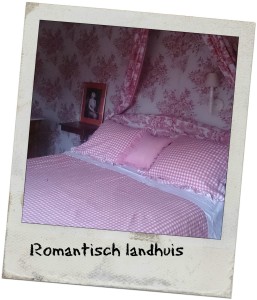 It was a close call. This estate did not loose because it was bad, but because no. 1 was even more special. It's at a relaxed four hour drive from Amsterdam. And the area is so beautiful you probably need more than one week to explore. If you can get yourself to actually leave the house, because be honest: with two bedrooms, two bathrooms, a kitchen large enough to use as ballroom and a cozy living room, it's gonna take some persuasion to leave the house. And it is big enough to rent for longer stays. The owner is a great host and has the estate decorated with a great eye and lot of comfort. It is a perfect spot for a romantic weekend get away. But we used it as home base to explore the Ardennes. We toured the country and explored some wonderful villages and towns along the way. And found a lot of culture. But Le Moulin de Bancigny is also perfectly situated for a stopover from or to Paris. A treasure!
1.Yosemite, Sonora: The Lake House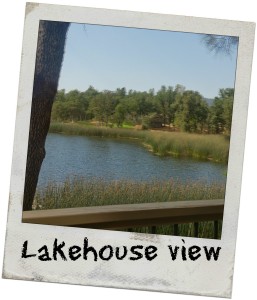 The number 1 on my AirBnB list is paradise. And did win first spot mainly because of the nature and fauna in the immediate surroundings. At a 3,5 hour ride from San francisco is the lovely town of Sonora. What a find. And at the edge of town, right next to Lake Phoenix is the beautiful Lake house of Sue and Kent. To wake up with otters playing outside your window and deers grazing below the deck. To see the eagles out fishing when the sun sets. It's an unknown luxury for us, city dwellers. Especially when we arrive home at the lake house, after a wonderful day exploring, to build our own campfire. With marshmallows and hot dogs. Kent and Sue were gracious enough to have us for a a whole week and provided us with tips for restaurants and even the best spot for horse riding. They kept us up to speed about the fire hazard at Yosemite. I fervently hope I will have the opportunity to visit again. It was a magical week and one week was just too short!


What is important for me, when I book? 
A couple of points are essential for a successful booking in my book. Call it my personal AirBnB rules. They are particularly important for my overall experience during my stay. One is the correctness of the pictures. And the description in the advert. I need clear instructions for the check in. Of course the location is important. But most important of all: Reviews!
If the apartment doesn't look at all like the pictures, than indeed I will be very disappointed upon arrival and it probably would set my mood for the rest of the stay. It's the same for the description of course. I like to know before I book if you can smoke in the house (I won't book because of the smell), are there any rules for garbage disposal, house rules, is wi-fi available, how is the kitchen equipped? But it is equally important for me to know if the neighborhood is safe. Is public transit available close by or is the rental central enough you can get by with walking. And that is where the review of other guests come in handy. I learn a lot by reading those. About the host, the location, but most of all if the points above are met. Can this rental exceed my expectations. I for one won't book if there aren't any reviews. It is quite possible I deny myself a great opportunity, and it is kind of sad for hosts that are just starting out, but I need other guests to verify if the apartment is clean and if the advert is accurate, or I simply won't book. I don't care how promising the advert is. Because it is true for AirBnB as much as it is for a lot of stuff in life: if it is too good to be true, it probably is not true.
How about you? Have you booked through AirBnB? How did this work out for you? I love to hear your experience.
AirBnB and my three favorite spots