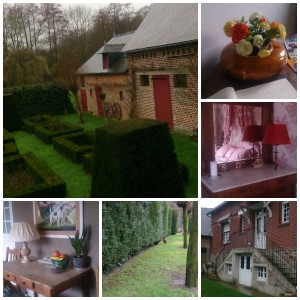 Dochterlief en ik kozen een troosteloos weekend in februari om naar de Franse Ardennen te rijden. Maar wat doe je op een regenachtige, koude dag in de Franse Ardennen? Het is buiten seizoen, de meeste attracties zijn gesloten en in het prachtige landhuis waar we per ongeluk terecht zijn gekomen, probeert de haard ons te verleiden tot een weekend lezen en warme chocomelk. Daarom drie dagvullende tips voor een regenachtige dag in de Ardennen.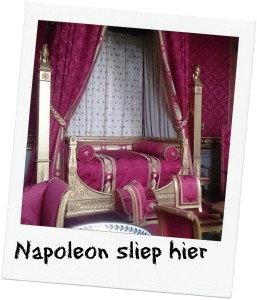 Binnen blijven hadden we thuis natuurlijk ook kunnen doen. Dus verlieten we ons nederige stulpje (!) zaterdag om op zoek te gaan naar attracties in en rond de Ardennen waar we níet in de regen hoefden te lopen. Of in de kou. Niet iedereen zal zich ervan bewust zijn, maar op rij afstand van de Franse Ardennen zijn diverse huizen te vinden van historische grootheden.
Alexandre Dumas
In Villers-Cotterêts bevindt zich het museum Alexandre Dumas over de vader, de schrijverszoon Alexandre en de kleinzoon Dumas. Het museum is iedere dag open, het hele jaar door tot 17:00 uur en op zondag zelfs tot 18:00 uur. Diverse manuscripten zijn door het museum ook online gezet. Niet alleen leuk voor fans van de Drie musketiers of van La dame aux Camélia. Een indrukwekkende familie met een interessante geschiedenis.
Openingstijden: 14:00 tot 17:00 uur
Entree: € 3,45. Tot 18 jaar gratis toegang.
1e zondag van de maand kun je het museum van Alexandre Dumas gratis bezoeken.
Chateau van Compiègne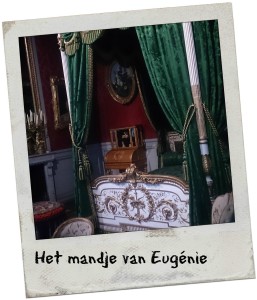 In Compiègne, op anderhalf uur rijden van het hart van de Ardennen, kun je het keizerlijke kasteel van Compiègne vinden. Compiègne was ten tijde van Karel V een geliefd jachtgebied. Deze royal was dan ook verantwoordelijk voor het eerste kasteel van Compiègne. Zijn opvolgers deden de rest. Het kasteel zou uitgroeien tot een van de drie regeringszetels van Frankrijk (naast Versailles en Fontainebleau). Het huidige kasteel heeft maar liefst drie permanente exposities: een over de appartementen van Lodewijk de XVI en Marie Antoinette tot aan Napoleon III. Napoleon I en Marie-Louise worden hierbij niet overgeslagen. De appartementen zijn ingericht met originele stukken en zeer de moeite waard voor iedereen die geinteresseerd is in die periode. De tweede tentoonstelling gaat over het tweede keizerrijk ten tijde van Napoleon III en Eugenie en de derde expositie geeft een overzicht van voertuigen vanaf de 17e eeuw tot aan het begin van de 20e eeuw. Vooral de laatste expositie trekt jaarlijks vele liefhebbers. Niet in het minst omdat het plein voor het kasteel tevens het jaarlijkse startpunt is van de wielerklassieker Parijs-Roubaix.
Open: elke dag van 13:30 uur tot 17:00 uur.
Entree: € 7,50. Tot 26 jaar is entree gratis (paspoort mee!).
Elke 1e zondag van de maand zijn de musea in het kasteel van Compiègne gratis te bezoeken.
Henri Matisse
Meer naar het noorden ligt in het pittoreske Bohain en Vermandois het familie huis van de schilder Henri Matisse. Het is een klein museum dat ook dienst doet als educatief centrum. Vier exposities zijn het hele jaar te bezichtigen, waarvan minimaal twee van hedendaagse kunstenaars of fotografen. Maar met kleine kinderen is dit een geweldig dagje uit. Het museum Matisse laat de kinderen van 4 tot 12 jaar namelijk kennis maken met de kunst van het schilderen. Gewoon door het zelf te doen. En voor kinderen onder vier jaar zijn er speciale lessen samen met de ouders. Mocht het weer toch nog opknappen, dan kun je een wandeling maken door het dorp begeleid door een audiogids. De wandeling leidt je langs acht plekken die belangrijk waren tijdens de jeugd van Matisse.
Op de website van het museum kun je de audiogids alvast downloaden, om je voor te bereiden op je bezoek. Het museum is gesloten op dinsdag en feestdagen, gedurende de wintermaanden ook gesloten op maandag. Let vooral op de ateliertijden voor kinderen.
Al met al een kort, maar cultureel weekend dat ons droog hield het Ardennnen weekend. Ondanks het slechte weer. Heb jij nog tips voor een regenachtige dag in de Ardennen? Laat het vooral weten! Ik ben altijd op zoek naar meer tips.
Cultuur snuiven in de Franse Ardennen